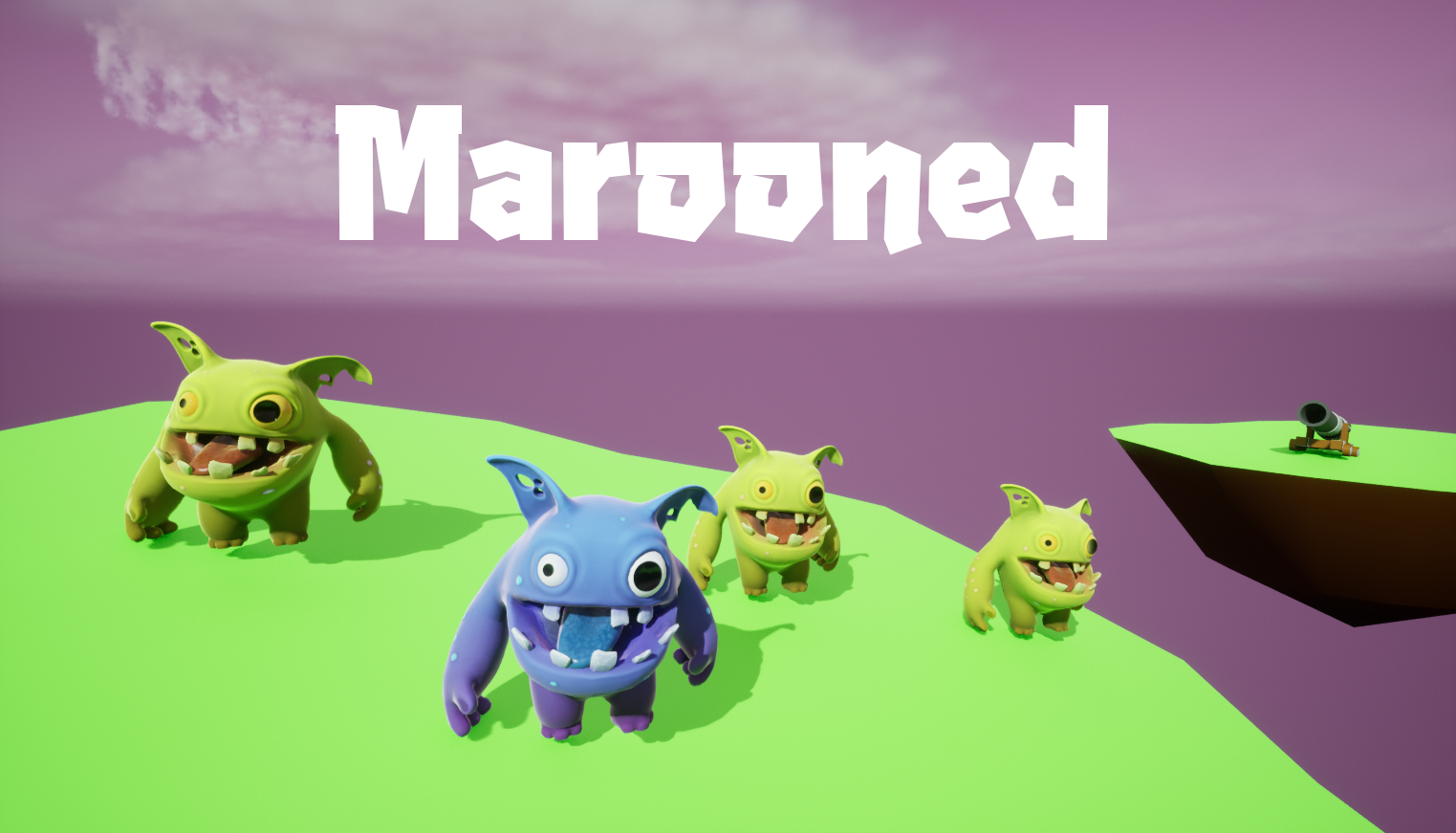 Marooned
A downloadable game for Windows
Marooned
Marooned is a small party game where the player avoids a canon firing household objects at them and their goblin frenemies. Who will be the last goblin standing?
Made in ~5 hours (including non dev time) for the Trijam 3 hour games jam.

To play, Download the file, extract the zip and run the .exe

Controls:
Controller: Left stick for movement, A for jump, Right Trigger for shove. - (Menus require Mouse)

Mouse and keyboard: WASD for movement, Space for jump, Left click for shove.
Credits:
Tech: Jamie Linell, Louis Whitehouse, Tai Rhodes

Design: Dan Brooks
Art: Robert Brewin, Max Thrope

Design Doc: